Join the Team!
As a volunteer with Milpitas Cares, you will have the opportunity to serve those in need in a variety of ways.
We believe that volunteering is not only a way to give back to our community, but also an opportunity for personal growth and development.
Whether you are looking to meet new people, develop new skills, or simply make a difference, we have volunteer opportunities that will meet your needs.
Get started and make a difference in our community!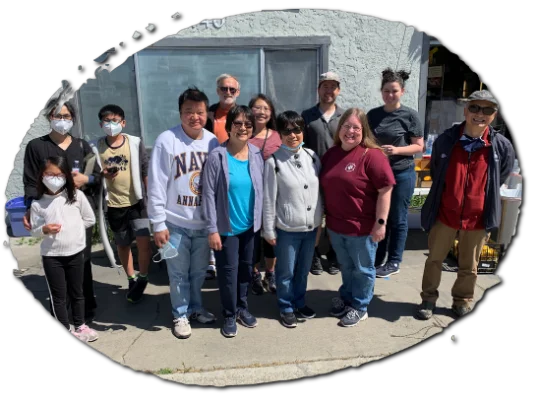 Volunteer Opportunities
Park Clean Up - Help keep our parks clean and safe for everyone to enjoy by picking up trash, removing debris.
Food Bank Volunteer - Sort, package, and distribute food to families and individuals in need at your local food bank.
Senior Companion - Spend time with seniors in your community by visiting them at home, taking them on outings, and providing companionship.
Community Garden Volunteer - Help maintain community gardens by planting, watering, weeding, and harvesting crops.
Tutoring/Mentoring - Provide academic support and guidance to students in your community who need extra help in school.
Animal Shelter Volunteer - Care for animals, assist with adoptions, and help with fundraising and events at your local animal shelter.
Homeless Shelter Volunteer - Help prepare meals, organize donations, and assist individuals and families who are experiencing homelessness.
Sports Coach - Share your passion for sports and help develop the skills and abilities of youth athletes in your community.
Delivery Driver - Help deliver supplies and resources to individuals and organizations in need.
Disaster Relief Volunteer - Assist with disaster response efforts, such as providing shelter, food, and supplies to those affected by natural disasters.